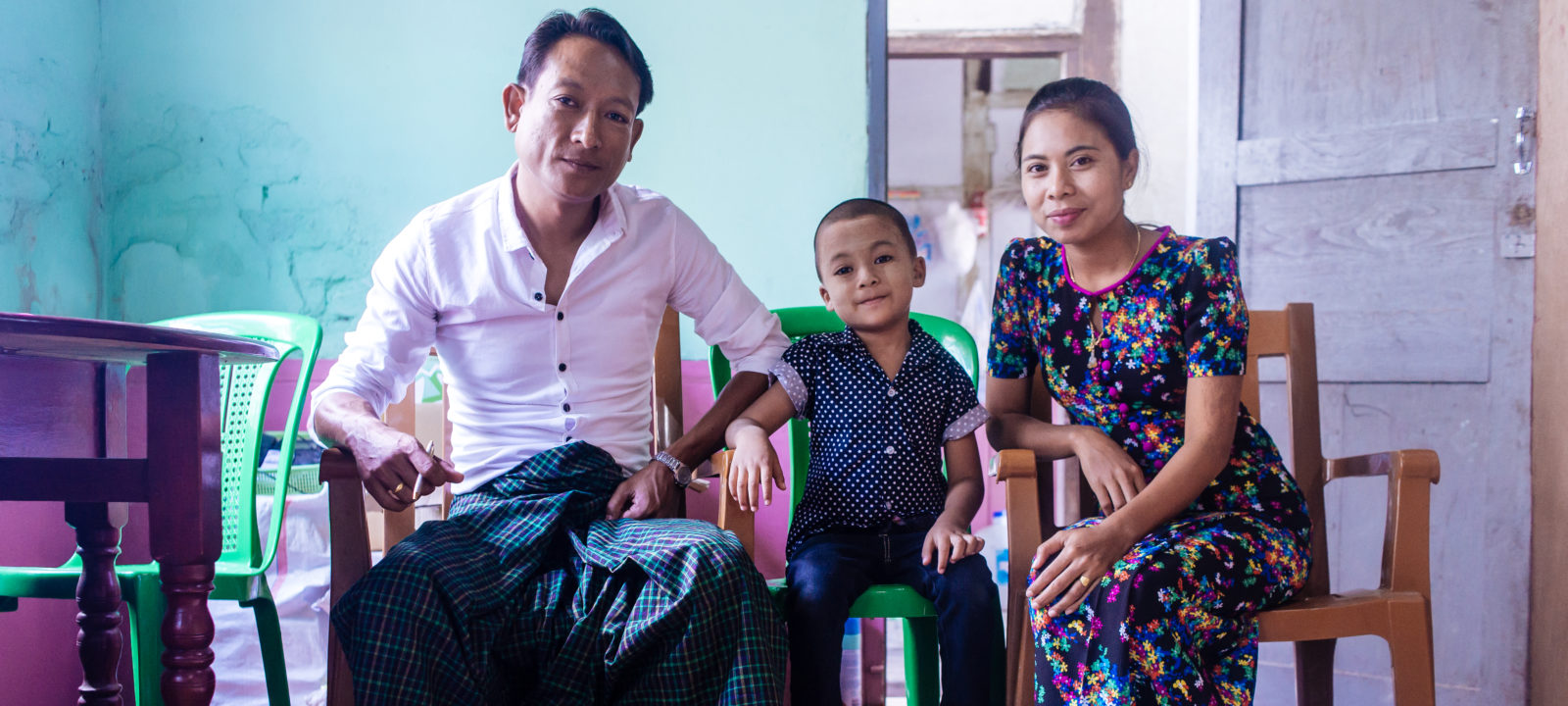 HTUN HTUN
MANDALAY, MYANMAR
Htun Htun, photographed here with his wife and son, tested positive for HIV in 2004. At the time, there was no treatment available to him in Myanmar. Prior to his diagnosis he was planning to get married but, when he learned of his status, he called off the wedding. His fiancée, however, refused to leave him, wanting to care for him no matter what happened.
In 2005, The Union's IHC Programme opened and treated Htun Htun, who at that point had contracted TB and malaria. Through all these health challenges, he remained curious and tried to learn as much as possible about what was happening to him. This was the start of an early volunteer network organised by patients for patients, now a major element of TB and HIV care throughout the region.
Htun Htun remains an active volunteer in this network specifically for people living with HIV. These volunteers play an essential role in engaging the community in outreach programmes, conduct information sessions and encourage testing and treatment. The Union credits this network as being one of the primary resources for locating 'missing' patients and getting them in treatment.