TB is an opportunistic infection that affects those with reduced immune function at much greater rates. Diabetes triples a person's risk of developing TB. People living with HIV are 16-27 times more likely to develop TB than a person without. TB accounts for 32 percent of deaths among people with HIV.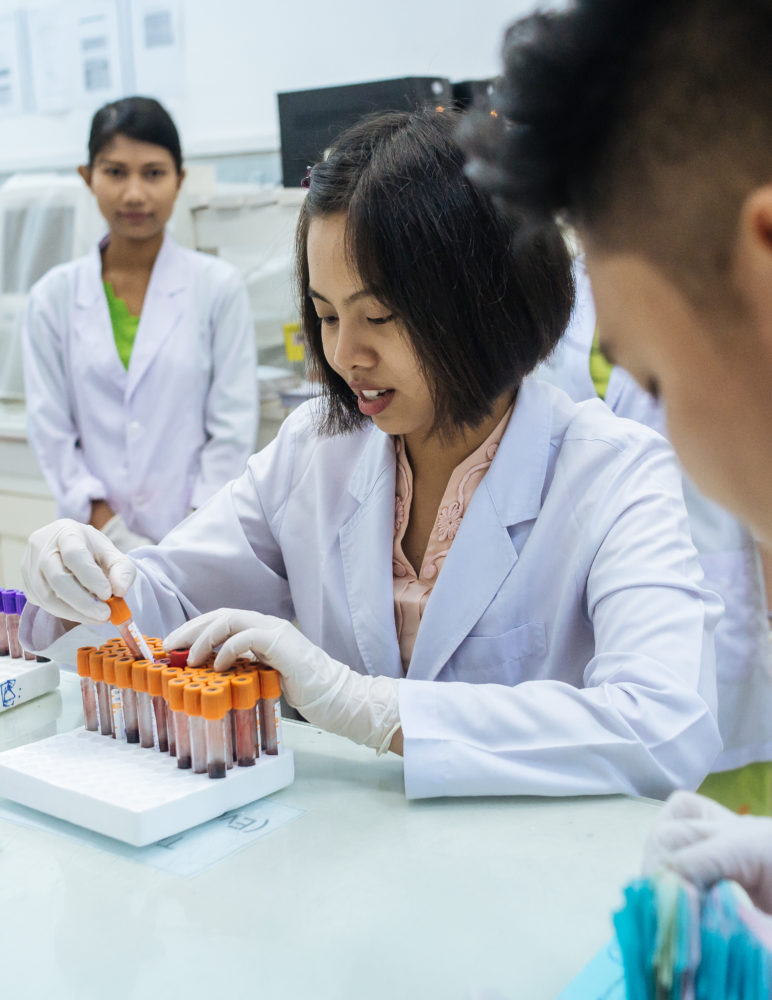 OUR WORK WITH TB-HIV-DIABETES
The Union develops, tests, implements and scales up models of care for co-morbid conditions that increase the risk of developing TB, that are prevalent in high TB burden settings, or that adversely affect TB treatment outcomes. The Union's work into TB co-infections is particularly focused on HIV and diabetes.
31k
People receiving ART through The Union's IHC Programme in Myanmar
97%
Percentage of people diagnosed with TB in Zimbabwe received an HIV test
32
Union research on TB, HIV and diabetes published in 2018